Recently we got a notification, across all our company's mobile devices, to set a lock screen for the device. I personally don't have a lock screen for my mobile device, as I find it quite cumbersome to unlock every time I use the phone. I am quite possessive about my phone, so for the most part not having a lock screen is ok.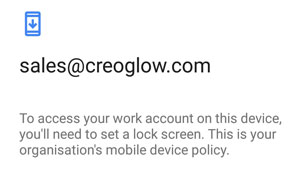 The notification was Google Mobile Management kicking in and this stopped the email sync on my phone. This was a major problem, as I check my emails constantly through the day.
Google Mobile Management is quite simple to manage and has a lot of interesting features. There are two levels of mobile management – Basic and Advanced. All their features and options can be found here.
The issue was, we are using the Legacy Edition of G Suite. The main advantage of this version of G Suite is that it is free. Now to enable Google Mobile Management you have to upgrade to G Suite Basic. Once you do that, you get a free trial for 10 days but after that, it is a paid service and you can only downgrade back to the legacy edition during the trial period.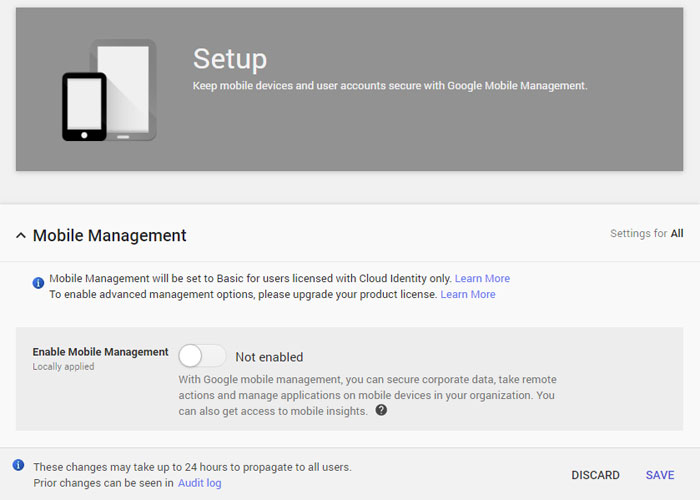 So if you don't need Google Mobile Management and want to continue using the Legacy Edition of G Suite, you can disable the same altogether. You need to go to your Google Admin Console at admin.google.com. Click on Device Management and then Setup in the left column and disable Google Mobile Management which looks like the image above.
Please note it takes around 24 hours for the update to propagate to all users. My mobile device starting syncing again in around 12 hours.